Do you ever experience someone trying to kill you while you are dreaming? You could feel nervous and tense after going through something so frightening and confusing. But what relevance do these dreams have, and what can we learn about our inner selves from them?
Although it's normal to feel this way, it's crucial to realize that dreams don't always match reality. Depending on the situation of the dream, it may have a deeper meaning and be interpreted in several ways, such as psychologically, regionally, or spiritually.
This article will explore the interpretation and significance of dreams about someone trying to kill you. We will look at the various perspectives on this typical dream scenario, including psychological, cultural, and religious perspectives. We'll also go over some common scenarios and what these dreams might mean. So, if you are curious to learn about it, read on to find out more.
Dreaming Of Someone Trying To Kill You: General Meaning
It can be very emotional and upsetting to have dreams of someone trying to kill you. They frequently cause feelings of vulnerability, fear, and worry. However, it's crucial to remember that dreams are frequently more a representation of the unconscious mind than of reality.
Generally speaking, having dreams that someone is trying to kill you might represent a variety of concerns and anxieties that you might be experiencing in the real world. Potential physical harm, internal conflicts, or feelings of insecurity and self-doubt could all be the root of these anxieties. For instance, if you feel frightened or unprotected in a certain situation, you can dream that someone is trying to kill you.
By understanding the context of the dream and exploring the various interpretations, you can gain a deeper understanding of the worries and fears affecting you in your daily life.
Psychological Interpretation
As they reflect worries, anxieties, and insecurities that are deeply ingrained in the subconscious, dreams about someone trying to kill you can have a significant psychological impact. Three typical psychological interpretations of this dream situation are listed below:
1. Anxiety and fear
Your real-life anxieties and fears may be reflected in your dreams if you dream that someone is trying to kill you. These fears may be linked to emotional and psychological risks, such as a fear of failure or rejection, as well as physical risks, such as anxiety about violence or accidents. The general worry or anxiety you're feeling in your real life could also be reflected in the dream.
2. Dominance Issues
The struggles and conflicts you may be experiencing in your reality may also be reflected in your dreams. For instance, you might have dreams about someone trying to kill you if you feel endangered or vulnerable in a certain circumstance, like a fight at work or a complicated relationship. The dream may also represent a struggle for control or a disagreement with a person in your life, either real or imaginary.
3. Doubt and Insecurity
Feelings of uncertainty and self-doubt are another interpretation of the dream. This might have something to do with a particular aspect of your life, like your career, your relationships, or your hopes and objectives for yourself. The dream may represent an internal fight or conflict, indicating inadequacy or overburdened feelings.
Cultural And Symbolical Interpretation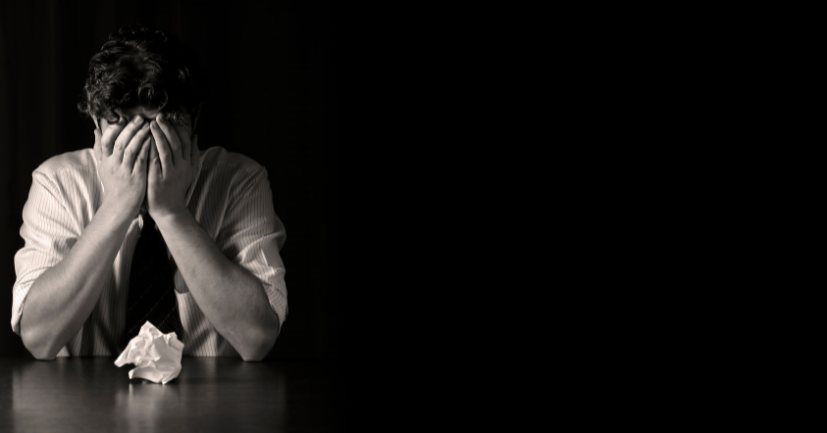 It's possible to interpret dreams in which you're being killed using cultural and symbolic meanings. These interpretations frequently reflect traditional perspectives about what dreams imply, as well as cultural superstitions and beliefs. Here are aspects of this dream scenario's cultural and symbolic interpretation:
A. Cultural Beliefs and Superstitions
In various cultures and countries, there are many superstitions and beliefs regarding dreams and their interpretations. For instance, in some cultures, having a dream that someone has killed you is a terrible sign that indicates impending risk or disaster. Depending on your culture, you might interpret the dream as a lucky omen, foretelling that you will overcome obstacles and ultimately succeed.
B. Common Symbols
When someone is trying to kill you in a dream, symbols are common and can be read in a variety of ways. These symbols include:
1. Weapon or knife
A knife or other weapon could represent danger, violence, or aggressiveness in a dream. It might also stand for the dread of suffering bodily damage or being attacked.
2. Being Chased
The fear of being hunted or pursued could be represented by being chased in a dream. This may reflect inner fears about being trapped in a challenging circumstance, or it may reflect real-life anxieties about being chased by someone or something.
3. Escaping
Escape in a dream may represent a wish to avoid damage or danger. It could also signify a wish to escape a challenging circumstance or stay away from a specific person or situation.
4. Blood
Blood in a dream could represent harm, death, or injury. It might also reflect strong feelings like fear, anxiety, or rage.
5. A Dark or Strange Place
The presence of a dark or unfamiliar setting can symbolize a feeling of vulnerability or danger. It might also express uncertainty, feeling lost or confused, or discomfort.
Religious Interpretation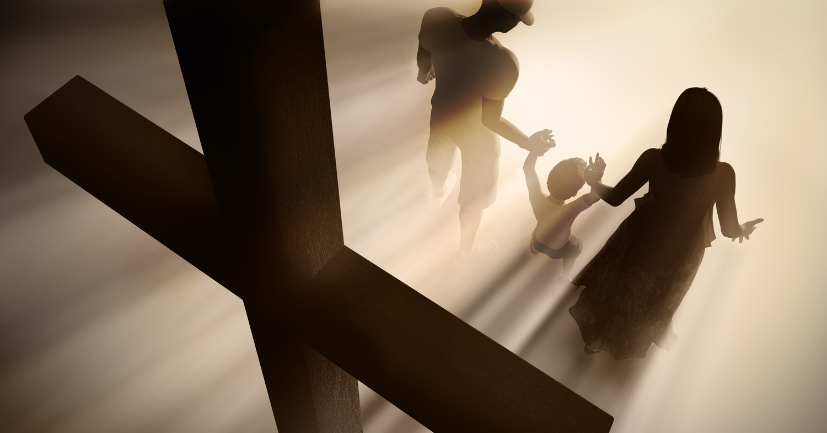 In many religious systems, dreams are seen as messages from a higher power or as a way to gain insight and guidance. In this situation, having a dream that someone is trying to kill you could be seen as a warning, a message of inspiration, or a sign of spiritual difficulties. Let's look at some of the major religions' interpretations of this dream scenario:
Christianity
According to Christian mythology, having a dream that someone is trying to kill you could be a sign from God warning you of upcoming trouble or danger.
Islam
According to Islamic belief, having a dream about someone trying to kill you may be a warning from an enemy or a sign that God is putting you to the test.
Hinduism
Hinduism believes that having a dream about someone trying to kill you could be a sign of impending danger. Sometimes, it can also be a reminder to be watchful and defend yourself.
Buddhism
According to Buddhist belief, having a dream that someone is trying to kill you may represent inner anxieties or fears. It also serves as a reminder to practice inner peace and compassion for all beings.
5 Common Situations
These are a few of the most typical situations that could lead to a murderous dream. Although these dreams may be frightful and distressing, they could also contain valuable information about your fears, anxieties, and emotional state. Let's understand them in detail.
1. A Dream of Someone Attempting to Kill with a Gun
A dream in which you are being shot with a gun may represent feelings of vulnerability and being attacked. This dream may represent feelings of danger or the worry of physically suffering a physical injury. The dream can reflect dominance problems you're experiencing in real life, such as feeling overpowered or in control.
2. A Dream in Which Someone is Attempting to Stab You to Death With a Knife
A dream in which you are being attacked with a knife may be a sign that you feel threatened or have some target on your back. When someone we trust betrays us, it might represent disappointment and pain. The stabbing stands in for the psychological injury brought on by the betrayal.
The dream may also represent anxieties about being taken advantage of in a relationship or business. This kind of dream may result from a lack of confidence in those close to us, which might create unfavorable emotions. The need for a change and repressed feelings about a significant person may also be indicated by the dream of being stabbed by a knife.
3. A Dream that Someone was Attempting to Kill You with an Axe
An axe represents cutting or chopping something off in dreams, which may allude to recent changes in relationships or careers. It denotes certainty and the impossibility of restoring or fixing what has been lost by symbolizing the cutting off of links and connections with someone or something.
Dreaming of being pursued by an axe also denotes a lack of trust. This could be brought on by unreliable individuals or a general lack of confidence and concern about trusting others.
4. Dreaming That Someone Is Trying To Kill you When you're Pregnant
A dream in which you are expecting a child and someone is attempting to kill you is a sign of spiritual development and enhanced personality. This dream suggests that you are developing a mature outlook on life and becoming more accountable for your choices and actions. The dream is a sign that you're open to new experiences and that your drive to succeed is intense.
5. Having a Dream where a Stranger is Attempting to Kill You
A dream involving a stranger trying to kill you may express uncertainty or apprehension about the future. This dream may represent a dread of the unknown, a sense of being in danger from someone, or something strange and unfamiliar.
Additionally, it represents the rebirth and protection of anything precious in your life. This can indicate that you've realized something important. It could also mean you are trying to avoid accepting responsibility for your actions.
Repeated Dreams Of Someone Trying To Kill You
The recurrence of dreams in which you are being attacked could be a sign of severe anxiety. This sensation of fear, stress, or worry may last for a long time and occasionally become so strong that it results in panic attacks. It is advised to speak with a doctor if you frequently have dreams of this type and look into anxiety management practices.
Recent stressful events could also cause recurrent dreams involving individuals wanting to kill you. Trauma can be brought on by various events, such as car accidents or physical abuse. It can continue to disrupt your sleep by giving you nightmares in which you feel attacked.
If the dream seems to be connected to a particular event in your life rather than just general anxiety, you may need to consider speaking with an expert. This step will help you get more insight and learn about solutions that can help you manage these feelings.
FAQ's
What Does It Mean When I Dream That a Friend Is Trying to Kill Me?
Dreams involving a friend trying to kill you may represent real-life stress, anxiety, or worry. Additionally, it can be a sign that your personal or professional life is under threat or in danger. It could be beneficial to seek professional assistance if this dream keeps happening and is upsetting you.
What does it mean if my spouse kills me in a dream?
If your spouse is attempting to kill you in a dream, this could be a sign of problems or disagreements in your marriage. It might also be an expression of loss or abandonment anxiety. This dream might be a sign that your relationship has unresolved issues that need to be addressed.
Does having a dream that someone wants to kill you foretell the reality?
Dreams of someone trying to kill you don't always foretell actual death. They frequently serve as symbolic representations of a variety of feelings and encounters. But if you frequently experience fear or anxiety as a result of these dreams, you must seek professional help.
Is getting professional assistance necessary to deal with recurring nightmares about being killed?
It could be vital to seek professional assistance if you frequently have dreams about getting killed. These kinds of nightmares may be an indication of underlying tension, anxiety, or trauma. Talking to a therapist or counselor can help you deal with these emotions. It is also critical to take care of your mental health and learn coping skills for stress and anxiety.
Conclusion
It's crucial to keep in mind that, while disturbing, dreams of someone trying to kill you may not always represent reality. They may shed light on your anxieties, phobias, and subconscious mind. You can better comprehend the significance of the dream by understanding its context and cultural and symbolic interpretations. A therapist or counselor can help you work through any underlying difficulties if the dream keeps happening.
An enthusiastic dream journaler who has connected sleep-time visions with real-life occurrences in the past and present, Karandeep believes in tapping into the subconscious and demystifying strengths, insecurities, and deep-rooted desires. Besides identifying the interconnectedness of dreams in his personalized dream journal, he continues to study the significance of celestial objects and their relation to mythological tales that keep modern society intrigued about past civilizations.