A field guide with straightforward tactics and techniques to become lucid during your dreams.

From simple Reality Checks to the advanced DEILD and ADA technique.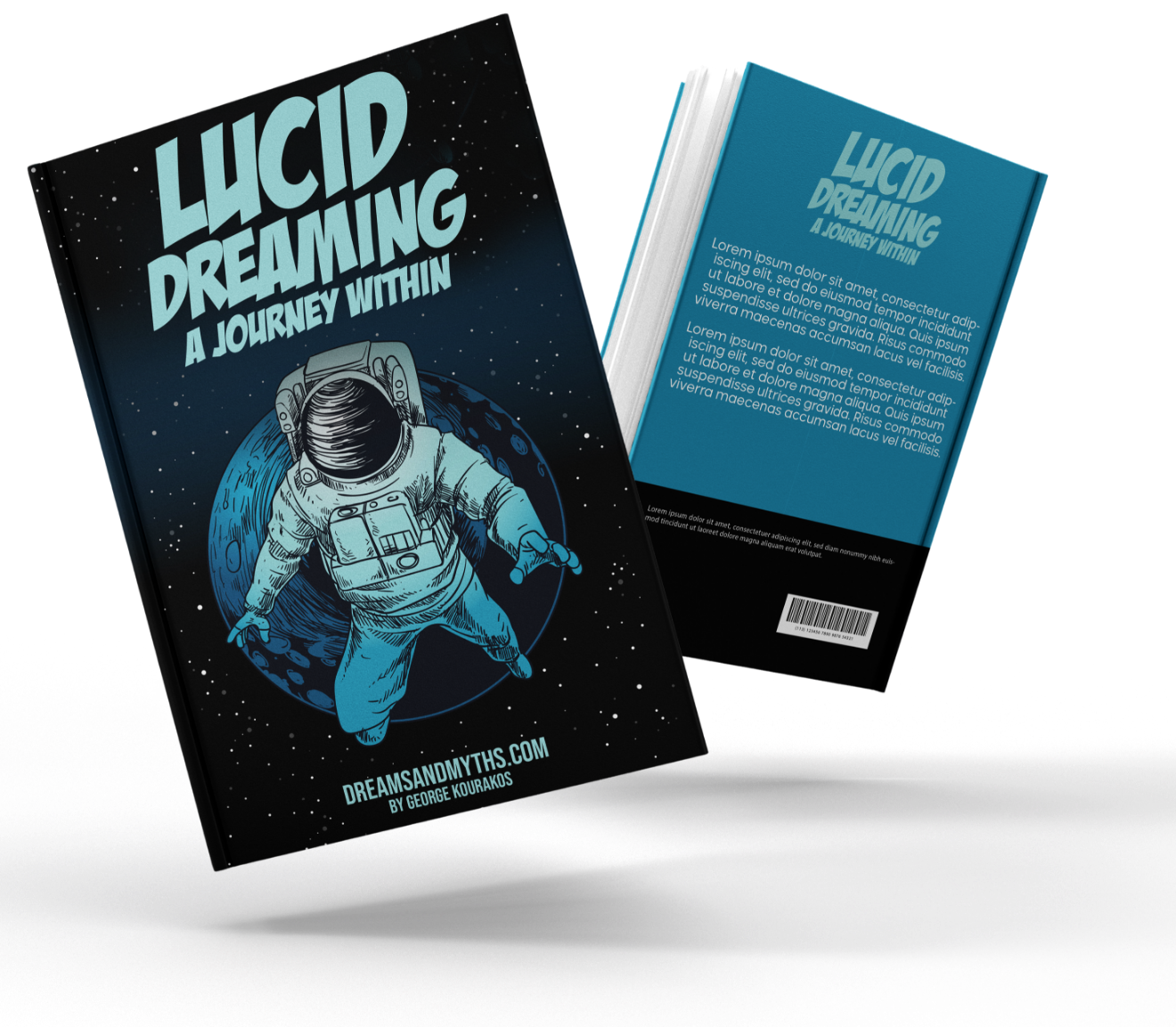 Get the (FREE) E-Book – Lucid Within by Signing Up Below
Enrich your journey of self-discovery through dreams and myths. No charge. No Spam. Only insights and invitations.
(+ our Free Lucid Dreaming E-Book)
We don't share your information. Ever.
George K is an independent researcher and avid writer interested in the meaning and symbolism of myths and dreams. A contributor to multiple blogs and magazines, he has gained the ability to ground complex topics in simple and applicable terms.

Forrest is a student of dreamwork and an ordinary businessman who stumbled upon the lucrative world of blogging by accident. Forrest founded Wander Media LLC in 2017 and has led the company through ups and downs to a recent watermark of $35,000 in monthly revenue. He's most passionate about the imagination and the positive futures it can create.
You can't have Lucid Dreams if you're a shallow sleeper…

Learn how to dream deeper using our step-by-step program. It includes:

Breathwork Practices To Boost Parasympathetic Nervous System Activity Mineral And Vitamin Repletion Protocols
Clearance Of Glymphatic Wastes
Optimal Circadian Rhythm
Redlight Therapy
"Active Imagination" Technique
"Stream Of Consciousness" Technique.
Deep Sleep That Allows You To Enter The REM State Every Night.